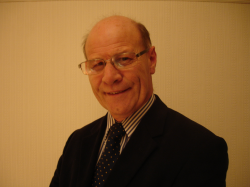 Here we have Scottish councillor Gordon McAskill who has opened up an interesting debate on the best way to deal with rioting mobs.
Councillor McAskill has highlighted the effectiveness of an American technique in which the miscreants are indiscriminately shot and hung up from lampposts to act as a deterrent.
He wrote in a community newsletter: "Following the San Francisco earthquake of 1906, the mayor authorised that looters be indiscriminately shot and the bodies then tied upright to lampposts with a notice around the corpse's neck stating that 'looters will be shot'.
"Looting ended after less than two hours."
The East Renfrewshire councillor speaks with good experience of law and order as he is a retired police officer but is now to be found driving taxis.